At duPont REGISTRY, our knowledge of luxury automobiles is unmatched. Throughout the years, we have witnessed a wide range of astonishing vehicles, each accompanied by an extraordinary price tag that matches its exceptional design and engineering. Our profound understanding of these automotive wonders has led us to curate a definitive compilation featuring the 25 most expensive cars in the world. This list meticulously considers their original market prices without accounting for the exorbitant figures they often fetch at auctions or private sales.
Our selection encompasses esteemed automakers from various backgrounds, showcasing the pinnacle of their skillful craftsmanship and innovative spirit. From Ferrari's engineering prowess to Bugatti's technological marvels, Koenigsegg's avant-garde designs to Rolls-Royce's unparalleled elegance, and Pagani's exquisite artistry, this list represents the epitome of automotive luxury and performance. These brands have long been synonymous with exclusivity and prestige while consistently pushing boundaries in pursuit of what is achievable within the realm of luxury vehicles.
What is the most expensive car ever sold in the world?
The most expensive car ever sold in the world is none other than the Mercedes-Benz 300 SLR Uhlenhaut Coupé which sold for $142 million in 2022 through RM Sotheby's. The sale was completed on behalf of Mercedes-Benz during a very special auction at the Mercedes-Benz Museum.
What is the most expensive new car (MSRP) in the world?
The most expensive new production car would have to be the Rolls-Royce Droptail, which has an estimated price of over $30 million. This is what prompted us to make this the cover car for our November 2023 issue.
Is there a car worth $1 billion?
No, and with the most expensive car in the world being the Mercedes-Benz 300 SLR Uhlenhaut Coupé with a sale price of $142 million, we're far from a car hitting that mark.
If you've ever wondered what the world's most expensive car is, look no further. Our comprehensive yet up-to-date compilation regularly includes recent releases that redefine limits regarding both luxury and cost within today's automotive industry landscape. Whether you are a seasoned collector or simply someone captivated by dreams or enthusiasm for such remarkable machines, this collection promises to captivate your attention while providing valuable insights into an extraordinary universe where opulent cars reign supreme.
Scroll down now to immerse yourself fully in an exclusive journey through ultimate automotive extravagance!
---
25. Ferrari F60 America: $2.6 million
The F12berlinetta-based F60 America was a Ferrari built to celebrate the 60th anniversary of Ferrari's U.S. operations, and being released on 10/10/14 with only 10 examples produced, it did so quite auspiciously. With an open-top, and a V12 good for 730 horsepower, and a gorgeous blue color scheme reminiscent of the historical NART livery, what more could an American Ferrari lover want?
---
24. Aston Martin Valkyrie: $2.6 million
Like Mercedes-AMG did with the One, Aston Martin poured all their Formula One knowledge, experience, and engineering talent into the Valkyrie, and what resulted is a car that is truly formidable, and it looks the part as well. A Cosworth-developed V12 is matched by exterior design and stance that makes the Valkyrie look like it could pounce at any moment, and it can.
---
23. Ferrari LaFerrari FXX-K Evo: $2.7 million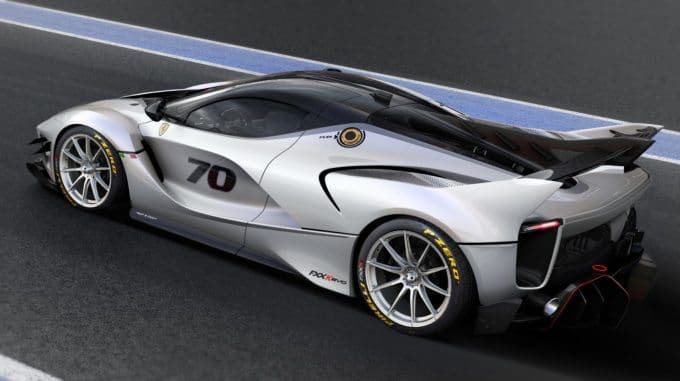 We thought that Ferrari pushed its limits with the LaFerrari, being a hybrid hypercar in the Holy Trinity, but when they turned the LaFerrari into the track-only FXX-K, we were proved wrong. Only 40 units were produced, and all are kept by Ferrari to let their owners drive for track day events, which is a good thing because only Ferrari could keep a 1,036 horsepower car capable of 217 mph truly safe.
---
22. Koenigsegg Jesko: $2.8 million
Anyone who has the privilege of opening the "dihedral synchro-helix" doors of a Koenigsegg knows that something incredibly powerful (and incredibly costly) lies inside. This couldn't be truer than in the case of the Jesko, as it seems that with each passing year, Koenigsegg's capabilities get even more outlandish and unprecedented. With up to 1,603 horsepower, a top speed that we don't even know yet, and creature comforts like power-adjustable seats and Apple CarPlay, the Jesko might just be the best Koenigsegg yet.
---
21. Ferrari Pininfarina Sergio: $3 million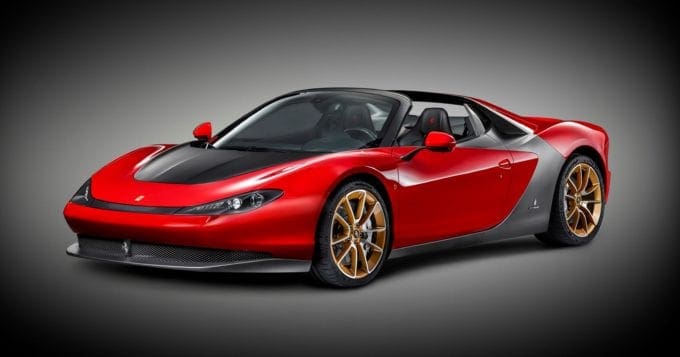 A tribute to design house Pininfarina's late former chairman, Sergio Pininfarina, this 458-based Barchetta is a beautiful tribute to the spirits of both Ferrari and Pininfarina alike. Pininfarina's signature sweeping lines make the car into an ultra-futuristic, sculpted, and serene vehicle, with design elements that echo the iconic Ferrari Pininfarina Mythos concept of the 90s. Such an artful statement is surely worth its price.
---
20. Bugatti Chiron Pur Sport: $3.3 million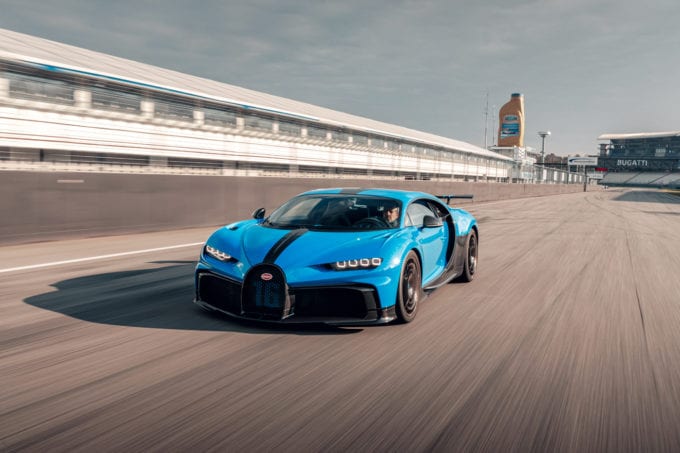 Bugatti calls it "the purest Bugatti Chiron ever." Substantial improvements in the chassis, gearbox, and engine back that claim up. And for the onlooker, styling cues like the number on the grille echo Bugatti's rich and proud racing heritage. If what you want is a Bugatti that strives to achieve the pinnacle of driving experience, the Bugatti Chiron Pur Sport is likely your best bet.
---
19. Mansory Vivere Bugatti Veyron: $3.4 million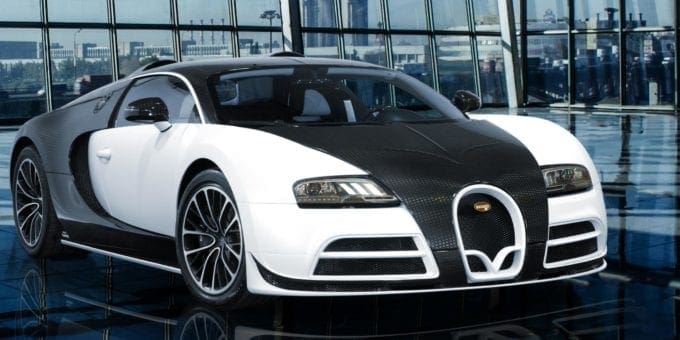 Mansory is a German coachbuilder known for making some of the most exciting, rare, luxurious, and expensive cars we've ever seen. One of their greatest efforts is the Vivere Bugatti Veyron, which is a modified Veyron that features a signature "V" design throughout and an impossibly classic black and white color scheme. Few cars match its price, but even fewer match its level of sophistication.
---
18. W Motors Lykan Hypersport: $3.4 million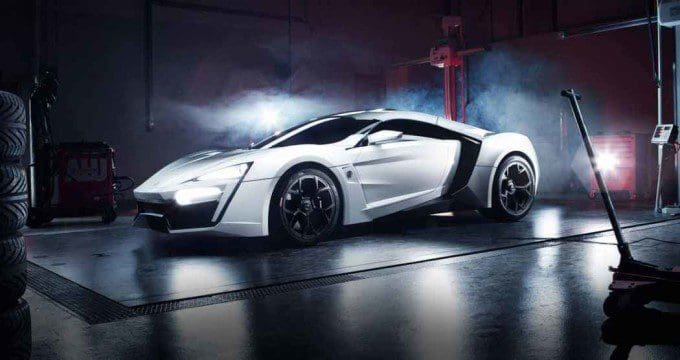 This car became quite notorious when it was seen skyscraper-hopping in Fast and Furious 7, but the Lykan Hypersport is a notorious exotic car in itself. Having doors that are somehow both suicide and scissor doors, holographic interior display, and literal diamonds in the headlights, W Motors didn't even need a movie to get people talking about the Lykan.
---
17. Pagani Huayra Roadster BC: $3.5 million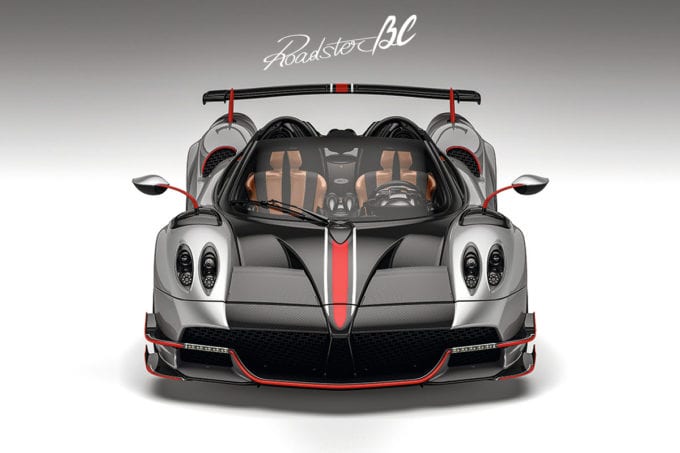 It is meant to be the last Pagani Huayra, and that's no surprise because it's a car fit for a grand finale. Only 40 examples exist, and they are as gorgeous as they are powerful. A bright silver, black, and red color scheme with tan leather seats and a distinctive wood shift knob give the car the elegant, sporty look that only the best in the automotive world can offer, and a removable carbon-fiber hardtop that makes the Roadster only 66 pounds heavier than it's coupe counterpart adds bite to the Huayra BC Roadster's bark, doing the model justice as it bows out.
---
16. Lamborghini Sian: $3.6 million
The Sian is Lamborghini's most bold and innovative effort yet, with a hybrid system that uses lithium-ion supercapacitors to its advantage, making for a hybrid that doesn't compromise weight for immense power. Drivers can expect 819 horsepower, 2.8 seconds to reach 60 mph, and a top speed of over 220 mph. And with design inspiration coming from the Countach, even at a glance, the Sian is unmistakably iconic.
---
15. Bugatti Chiron Super Sport 300+ and Chiron Super Sport: $3.9 million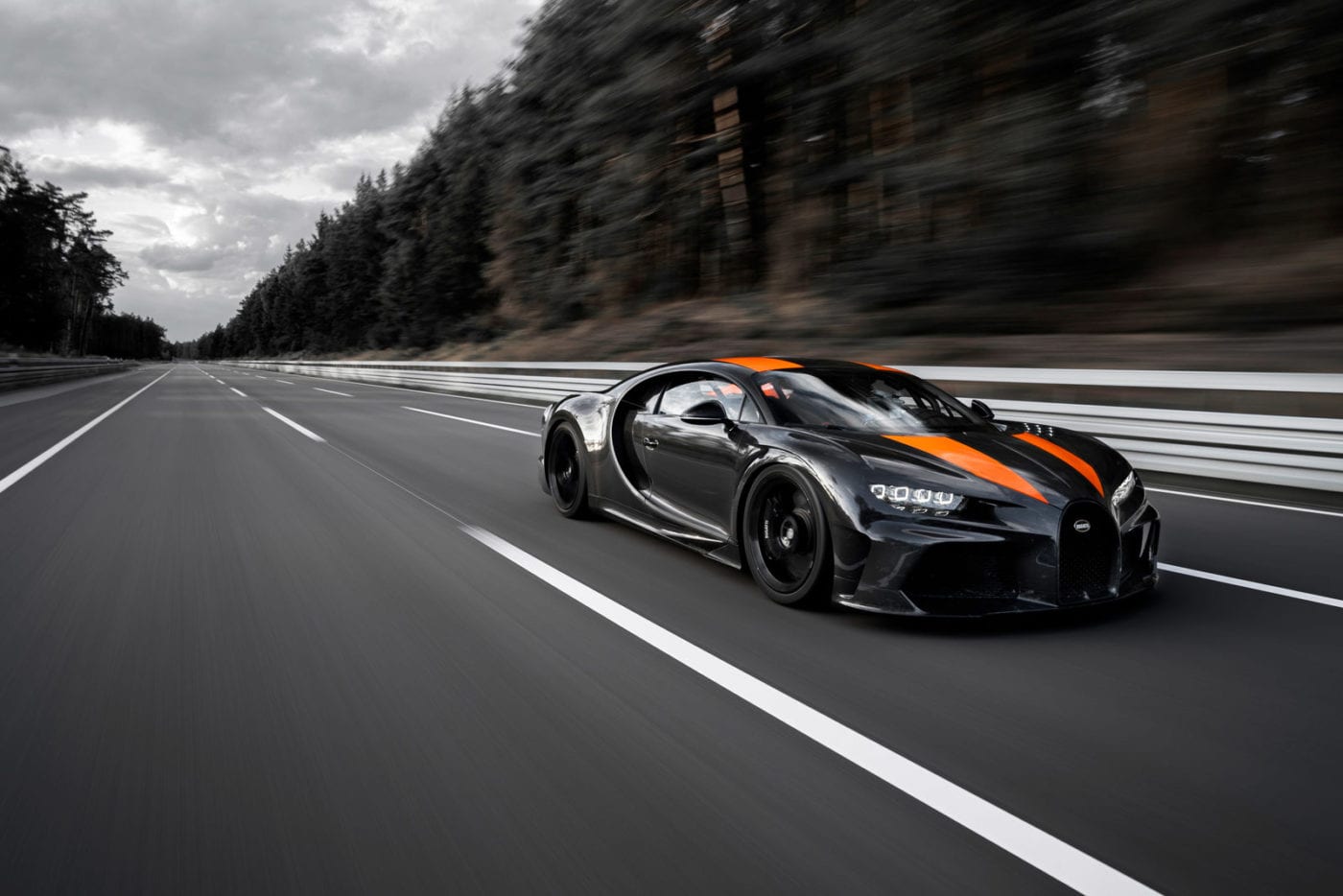 It's human nature to try to improve, to test the limits of whatever is in front of you. But for the past 15 or so years, nobody has done that quite like Bugatti. They changed the world when the Veyron was found to be capable of 253 mph, and now they are changing the world again because the Chiron Super Sport 300+ is capable of speeds above 300 miles per hour. For the chance to travel at that velocity alone, the price can easily be justified.
---
14. Lamborghini Veneno: $4.5 milion
The Lamborghini packed full of incredible innovation and stirring design is surely worth all the hype, and all the money, not least because it was a clear symbol to the world that Lamborghini had entered a new era. Squeezing 740 brake horsepower out of the Aventador's V12 was the first part of the equation, with an entirely new, but still very Lamborghini body design that was optimized for cooling and aerodynamics to follow. The Veneno was and is one of Lamborghini's greatest icons.
---
13. Bugatti Bolide: $4.6 milion
The Bugatti Bolide is what happens when one of the world's most historic automakers goes all out for the sake of performance. When it was first revealed, Bugatti had planned for this hypercar to only be a study project, but later on, decided on a production run of 40 Bolide examples. The Bugatti Bolide is such a special car, in fact, that it was duPont REGISTRY's November 2021 cover car. Each of these examples comes with a price tag of our million euros, or around $4.6 million USD.
---
12. Koenigsegg CCXR Trevita: $4.8 million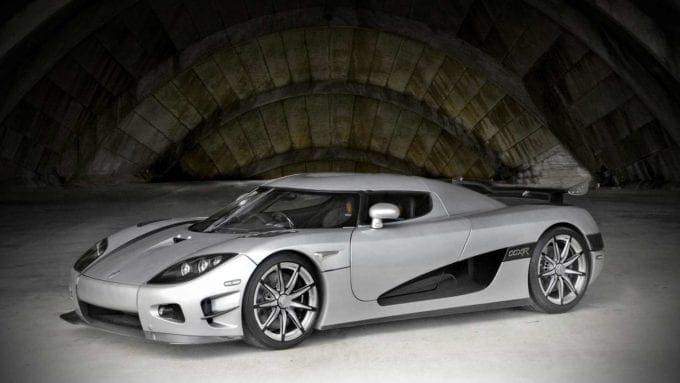 The name "Trevita" is Swedish for "three whites" which is what describes the Trevita's completely unique and gorgeous finish. For this car, Koenigsegg developed a completely unique carbon fiber diamond weave to create its look, and because of how difficult this process was, only two Trevitas ended up being made, one of which was entrusted to Floyd Mayweather. It takes quite the car to justify that price, and the CCXR Trevita does the job.
---
11. Bugatti W16 Mistral: $5 million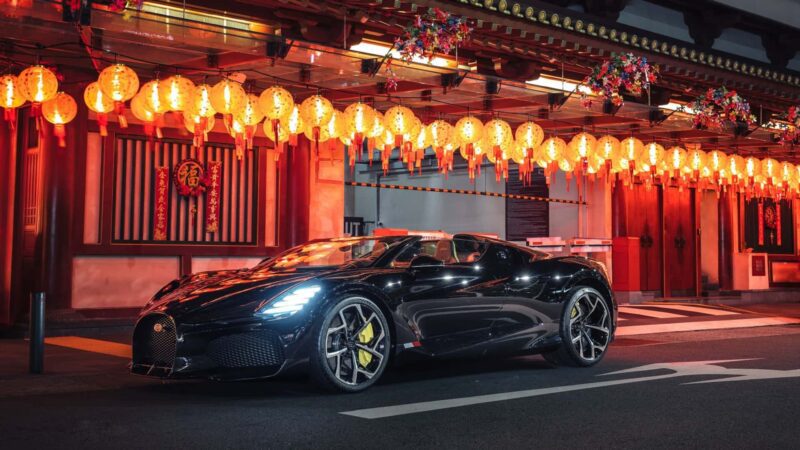 The new Mistral will be the last of the W16-powered Bugatti road-going models, marking an end to an era. Because of this, the Bugatti W16 Mistral will certainly be a collector's car for decades to come. For those who got in early and purchased one of the 99 examples planned in the production run, the starting price was set at just over $5 million. It should be noted that all of those 99 examples were already sold when the Mistral was revealed in August 2022.
---
10. Pagani Huayra Imola: $5.4 million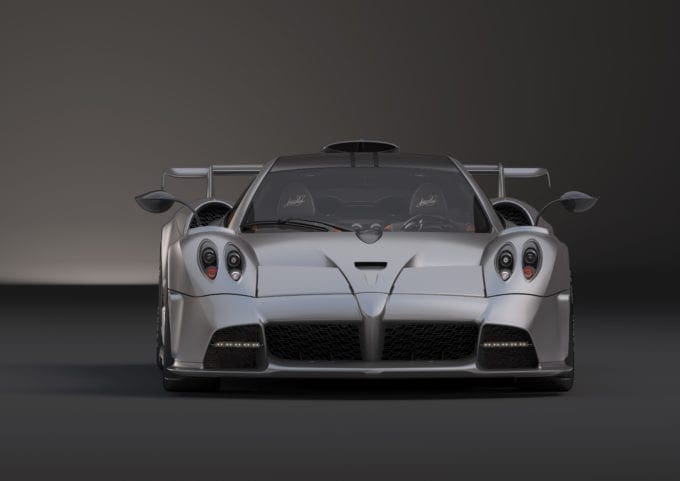 The Huayra Imola is a car that is entirely dedicated to speed. Pagani went to the length of even developing a special paint to finish the car in that saved 11 pounds of weight, to the end of achieving a dry weight of just 2,747 pounds. Combine that with 827 horsepower, and you end up with a car that is just about as formidable, unique, and extravagant as anything can get on the road.
---
9. Bugatti Divo: $5.9 million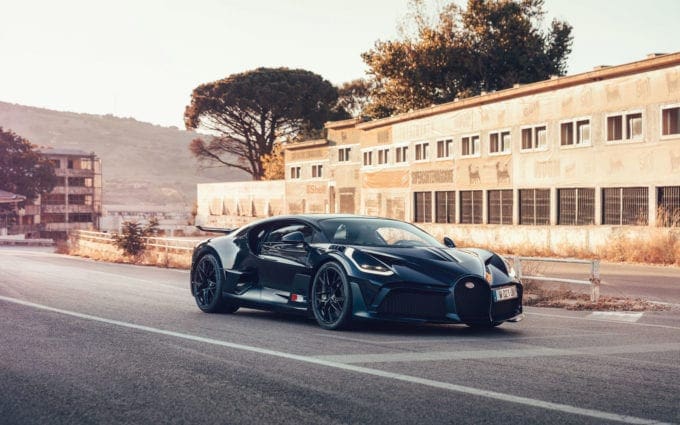 As if Bugatti's offerings weren't serious enough, the Divo is just about as serious as any of their cars have ever gotten. While Bugattis are known for being cars that reach incredible speed in a straight line, the Bugatti Divo is meant to dominate in the corners, as well. And with an elongated, more aerodynamic body increased downforce, and 1.6 Gs of lateral acceleration, that's exactly what it does. With Bugatti always being at the forefront of performance, we had no clue that things could take a turn for the better.
---
8. Pagani Huayra Codalunga: $7.4 million
Just five examples of the new Pagani Huayra Codalunga will be created, so seeing one of the world's most expensive cars out on the road will be an actual rare happening. This new model was created to be a tribute to the racing cars of the 1960s that were defined by the shapes created by the classic Italian coachbuilders. The most notable exterior feature of the Huayra Codalunga is the Long Tail that houses a twin-turbo V12 engine that produces 840 horsepower.
---
7. Bugatti Centodieci: $9 million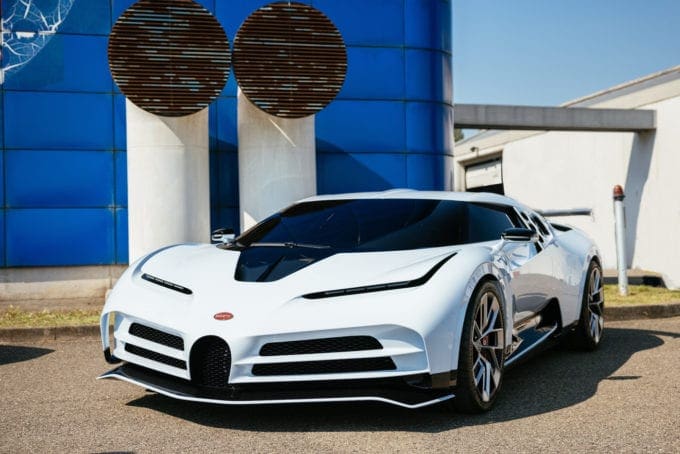 The Bugatti Centodieci is an homage to a modern classic: the EB110. The 200+ mph icon of the 90s, combined with the body of work Bugatti has today can only make for a truly amazing, one-of-a-kind, and inherently expensive car. There will only be 10 of these, which is unfortunate because nostalgia isn't the only reason the Centodieci is amazing. It improves upon the Chiron, shedding nearly 45 pounds and adding downforce.
---
6. Bugatti Chiron Profilée: $10.8 million
The Bugatti Chiron Profilée came into the world as a one-off creation that would be the final Chiron to be created that will feature the legendary W16 engine. While the Chiron Profilée did not have an MSRP, it was auctioned off by RM Sotheby's for an astonishing $10.8 million. That was enough to make the Chiron Profilée the most valuable new car to ever be sold at auction. And that's why is deservedly sits on this list.
---
5. Rolls-Royce Sweptail: $13 million
The Sweptail's defining feature and namesake is the tapered rear end, appropriately evoking a yacht and the sense of pure pleasure and luxury that only a Rolls-Royce can offer. With a glass roof that extends from front to back, and wood and leather decorating nearly every interior surface, the Sweptail is just like a yacht, but maybe even better, hence it is priced like one.
---
4. Pagani Zonda HP Barchetta: $17.5 million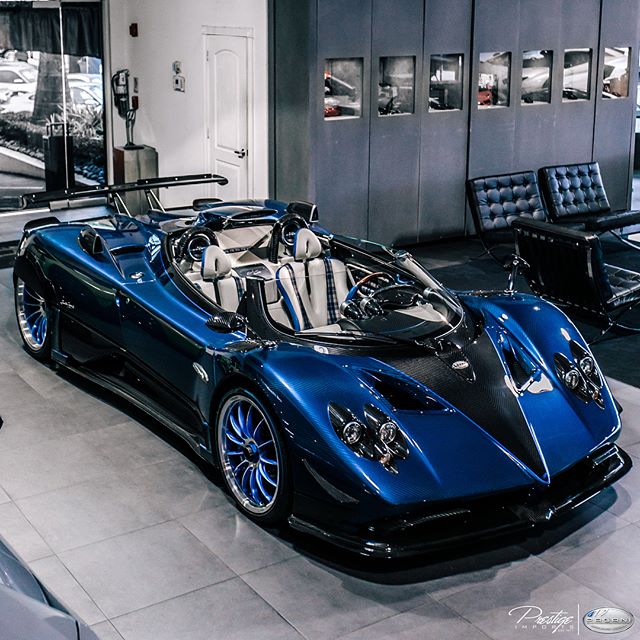 The Pagani Zonda is, by itself, a car we know to be epic and historic in the world of supercars. Its completely distinct look, formidable Mercedes-Benz 7.3 liter V-12, and outstanding performance have made it a classic and a legend. That makes a car like the HP Barchetta the perfect way to do it justice. As if the Zonda wasn't eye-catching enough, the HP Barchetta features rear wheels that are partially covered by a carbon fiber panel, and a roofless (and almost windshield-less) body design, hence the Barchetta name, making it truly deserving of the title of being one of the most expensive cars of all time.
---
3. Bugatti La Voiture Noire: $18+ million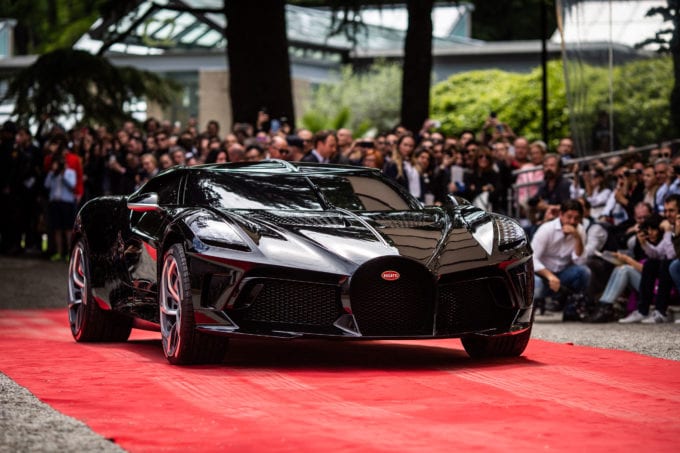 This breathtaking exclusive one-off Bugatti was inspired by the legendary Type 57 Atlantic of Bugatti's earlier history. Bugatti sought to recreate the sophistication and mysticism of the Atlantic, but most importantly, the legend of the perfect car. With features that echo the Atlantic of old like six tailpipes and a dorsal seam across the middle, La Voiture Noire is unique to its core. There are certainly many reasons as to what makes this one of the world's most expensive cars, and it's beautiful design and engineering is one of them.
---
2. Rolls-Royce Boat Tail: $28 million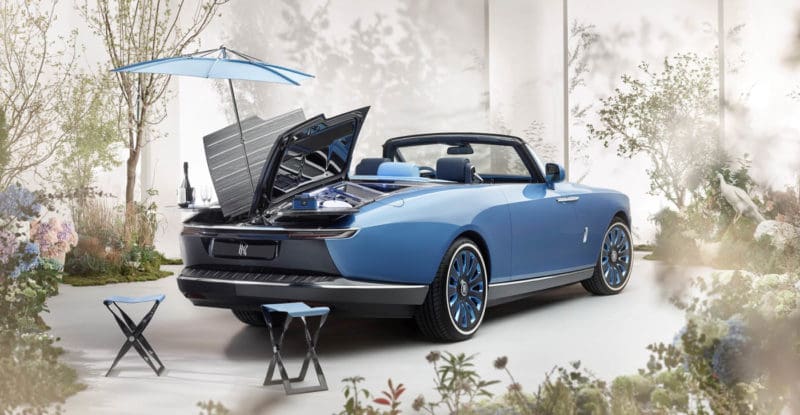 The Rolls-Royce Boat Tail is regarded as one of the costliest car in the world. Coming from Rolls-Royce Coachbuild, it was inspired by everything nautical to be the highest priced car in the world. It includes Caleidolegno veneer on its "Aft Deck," wrap-around windscreen and so many other nautical touches. In the rear is an area that opens up to reveal a hosting suite that includes everything you need for an al fresco dining experience. Rolls-Royce Coachbuild also included two BOVET 1822 reversible timepieces that can be used as dashboard clocks. Rolls-Royce also recently debuted the Boat Tail for the first first time at the Concours d-Eleganza Villa d'Este.
---
1. Rolls-Royce Droptail: Over $30 million
The most expensive car in the world (new/production car) is none other than the new Rolls-Royce Droptail. Rolls-Royce has unveiled two examples of this bespoke, coachbuilt model including the Amethyst and La Rose Noire Droptails. Each of the planned 4 Droptail examples will be completely unique and customized to the owner's wishes. As you can assume, the Droptail acts as the successor to the Boat Tail and Sweptail before it.
---
---